Finding Your Assigned Advisor
You are here
Finding Your Assigned Advisor
To begin, access Student Planning located within myCWI.
Log into Student planning using your regular username and password. Remember, your username is always lowercase.
Once logged in to my.CWI.edu, Click on "My Toolkit," then "My Toolkit for Students."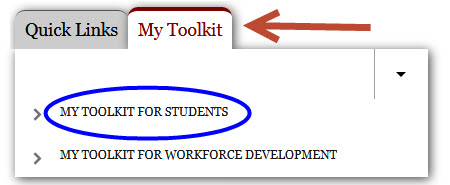 Click on "Plan & Register"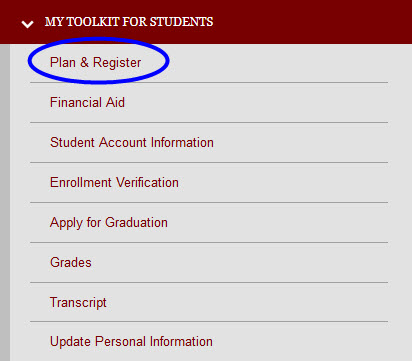 Once you arrive at the Self-Service screen in Student Planning, click on "Student Planning."

Click on "Plan & Schedule."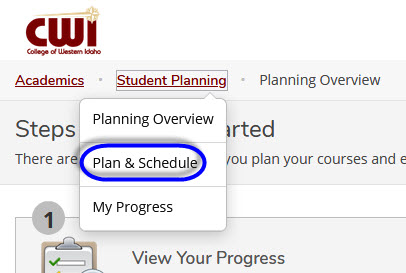 The calendar page defaults to the most current term. Above where the term is listed on the page, there is a series of tabs. Click on the tab that reads "Advising."

Under "My Advisors" your advisor's name will be listed. You can click on the envelope icon to send an email directly to your assigned advisor.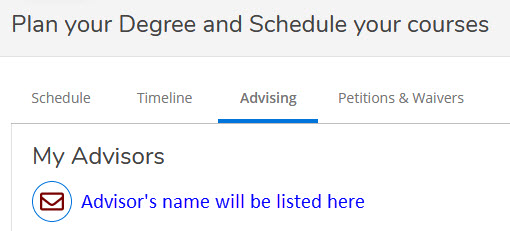 If there is no advisor name listed, you can email academicadvising@cwi.edu to request an advisor.
Need More Info?