Viewing your Class Schedule
You are here
How to view your class schedule in Student Planning
To begin, access Student Planning located within myCWI.
Log into Student planning using your regular username and password. Remember, your username is always lowercase.
Choose "My Toolkit for Students"

Click on "Plan & Register"

Click on "Plan & Register" one more time.

This will take you to the Academics home page. Scroll down to see a calendar showing your current class schedule.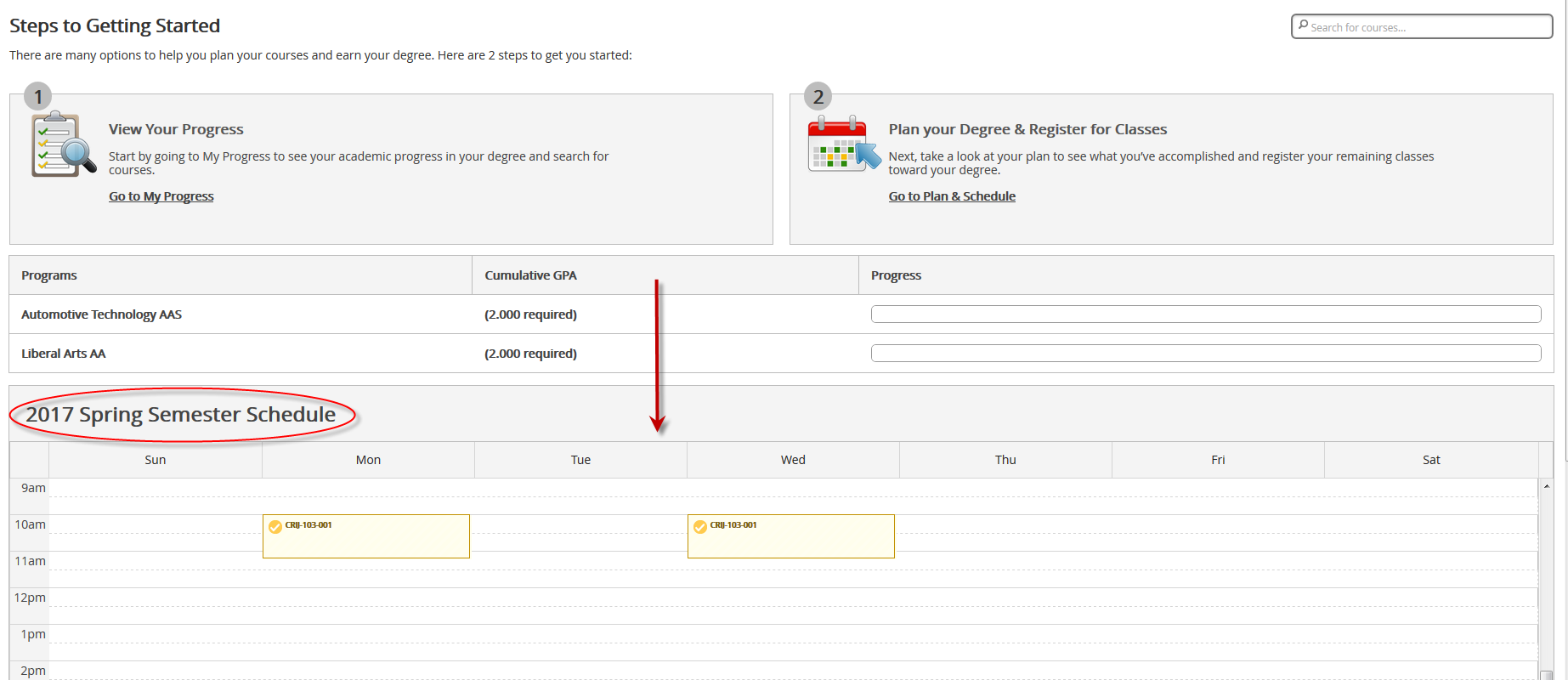 You can also see your schedule by clicking on Box 2 "Plan Your Degree and Register for Classes".

Please note the calendar term. If the calendar has not defaulted to the desired term you may select the desired calendar by clicking the arrows to the left of the calendar name.
*Note that yellow classes are scheduled and green classes are registered. Planning your classes does not hold your space in the class, you must register.

To print your schedule click on "Print".

From this view you will be able to see which classes you have registered in and which you have planned or waitlisted.

From the calendar view you may also export your class schedule to your personal calendar by clicking the "Save to iCal" button.

*Please see your personal calendar's documentation in order to complete the calendar download.
Need More Info?