Viewing Grades
You are here
How to view grades
To begin, access Student Planning located within myCWI.
Log into Student planning using your regular username and password. Remember, your username is always lowercase.
Choose "My Toolkit for Students"

Click on "Grades"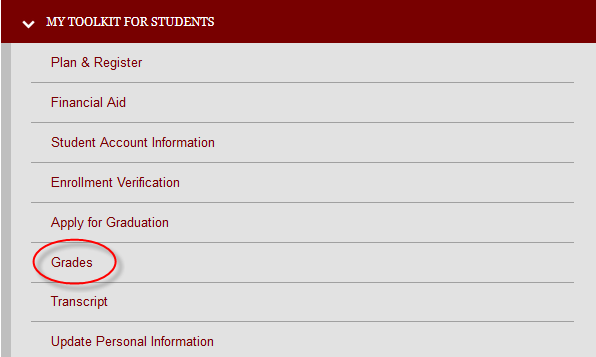 On this page you can see your grades for all your classes broken down by semester. Semesters can be expanded or collapsed by clicking the up or down arrow next to the semester name.

Please note that this page will only show your final grades once the semester has ended. Interim grades are available in Blackboard.

Need More Info?